Ireland holds many a wonder in its small land. To those who visit for the first time, it is awash with new experiences and surprises. To those who are returning, it is both welcoming and memorable.
Here are some of the best reasons to visit Ireland:
1. Stunning Scenery
Ireland has magical scenery to offer at every turn, and the most spectacular landscapes in the world - The rugged cliffs of the Donegal coastline, the world-famous desolate Doolough Valley, the stunning fjord at Killary, the majestic cliffs of Moher, the tranquil wildlife preserve of the Killarney lakes, the breathtaking undisturbed beauty of Glendalough.
Every day has something unique to offer and most importantly of all, with Explore, you'll experience every treasure first hand by exploring it yourself, rather than desparately trying to snap photographs as you fly past on a large tour coach.
2. Friendly People
Everyone's heard tales of the world's most welcoming people, the Irish, and that's no exaggeration. But not everyone gets to experience it first-hand.
Because of Explore's commitment to supporting local Irish communities, there's no doubt that the Irish welcome and embrace our tour groups at every turn.
In fact Ireland tops The Lonely Planet list of the world's friendliest countries.
Witness for yourself the warmth of these people, from the laid-back, slow pace of life on the Aran Islands to the hustle and bustle of the West Cork Hotel, where all aspects of Irish village life pass daily through the lobby.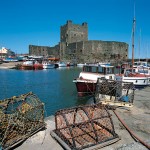 3. Authentic Cultural Encounters
If there's one thing the Irish don't have to do, it's put on a show for tourists. That's because the culture everyone comes here seeking is as real as the country's history.
From the famed traditional music sessions of Matt Molloy's pub in Wesport to the local food-mecca of Manning's Emporium in West Cork, there's no need to look further for a genuine cultural encounter.
Our pubs have been voted the best in the world by The Lonely Planet. It's all here waiting to be discovered, and we at Explore know how to help you find it.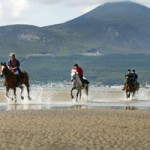 4. One-of-a-Kind Activities
There's no shortage of things to see and do in Ireland. Our walks were voted best in the world by National Geographic.
Tourists come from around the world to experience the unique landscape of the famous Giant's causeway, but few ever manage to find their way out for a starlit kayaking session on the River Ilen, or know where to look for a horse ride on a golden beach at the tip of the country, and learn first-hand about the manufacture of local tweed, one of Ireland's most ancient indigenous crafts.
All the best unique physical and cultural activities are laid at your fingertips with Explore, you just have to experience them for yourself.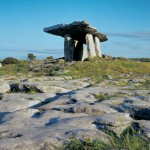 5. Rich, Enduring History
Ireland's history is one of the oldest in the world with structures older than the pyramids - the passage tombs at Bru na Boinne predate Stonehenge and even the Egyptian Pyramids. We also have one of the richest and most exciting modern histories in the world as well.
Explore can help you to experience it all with a local's perspective thanks to expert local tour guides; whether it's exploring Derry's city walls and Bogside area, to learning the history of 'the Venice of Ireland', Cork, from a kayak on the rivers and canals of the city itself.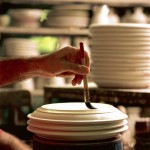 6. Unique Indigenous Crafts
The tradition of crafts and food in Ireland is as rich as that of its history, and must be experienced first-hand to truly appreciate them.
When you travel with Explore, we'll provide you with a unique insight and with special guided tours and talks, allowing you to see right into the workshops of Ireland's most famous hand-made pottery, or to taste the most delicious cheeses of the Irish food revolution while being educated about their origins by a family who have been selling local delicacies for three generations.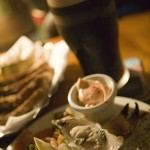 7. Gourmet Cuisine & Delightful Beverages
Irish food and drink are the stuff of legend around the world, and it's no wonder, since this is the home of Irish whiskey-smoked salmon,  rich Irish stews, and traditional bacon and cabbage, as well as Guinness, Bailey's Crème Liqueur, and more Irish whiskeys and beers than we can name.
The Guide du Routard, often referred to as the French Version of The Lonely Planet, said the Irish dining experience is as good if not better than anywhere in the world.
Fortunately, at Explore, we're experts on where and what to recommend, so you can experience the delights of Irish cuisine at every level.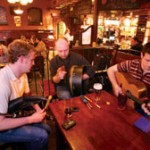 8. Heritage & Genuine Communities
If there's one thing that sums up every reason to visit Ireland, it is the thriving heritage and communities you'll find here. These are born not only out of the ancient cultural history of community in Ireland, but also from the thriving community-based industries and local businesses which keep rural communities going year-round.
It's hard to imagine a more stimulating community environment than one in which the local pub, restaurant and hotel all exist under the same roof, with gourmet chefs cooking up delights for the local traditional music players who crowd around a roaring turf fire, while the publican pulls creamy pints of stout for the farmers and villagers and the fishermen pull up their nets and boats on the pier outside the window!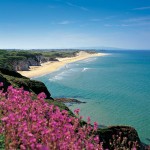 9. Fresh, Clean Air
Ireland is famed around the world for its unspoiled, unpolluted environment, and you can tell as soon as you step out into the countryside that the air here is something special.
In fact, there's no country like it for active holidaymaking, with a lovely temperate climate to compliment the gorgeous scenery.
So if you're in the mood to get out and get active, why not do it in the healthiest environment possible. It definitely beats the recycled, air-conditioned environment of your local gym by what we'd call 'a country mile!'
10. Within Reach of the World!
Despite being at the edge of Europe, there's just no challenge in getting to Ireland. We've got eight airports offering UK and international flights, as well as six ferry ports across the island.
Irish airlines offer very competitive prices, with one of the leading budget airlines in the world based here, as well as a large selection of airlines that travel to and from Ireland.
If you need advice, why not contact the Explore team, who will be happy to make recommendations as to which air or sea port might suit your needs, and which carriers to check out for great deals to and from the county.
We'll even help you to arrange accommodation before and after your tour, so there's really nothing left to worry about, and if you leave your office on a Friday afternoon, we can have you back there on Monday morning!